Do you feel like your hopes of success is coming to an end? Or you're unmotivated to achieve your goals?
I love inspirational quotes that motivate me to reach my goals to success. I'm really a procrastinator when it comes to studying or doing work.
Related Posts
So I've collected some quotes from Pinterest, printed them out and stuck them to my wall so I can wake up to them every day if I ever lose motivation to study when I'm supposed too.
Here are 10 motivational quotes to inspire you to succeed. 
So grab your mug of coffee or tea and let's get right into it!
*Disclosure: This post contains affiliates. I earn a compensation if you buy the product. I only add affiliates that I've tried myself and would prefer to you. Read more Privacy Policy & Disclosure*
Proclaimer: These quotes, images do not belong to me. I found them all on Pinterest. All rights go to its owners!
"Wake up with determination. Go to bed with satisfaction."

"It doesn't matter what others are doing. It matters what YOU are doing."
 
"Do it now. Sometimes 'later' becomes 'never'"

"You don't want to look back and know you could've done better."

"There is no elevator to success. You have to take the stairs"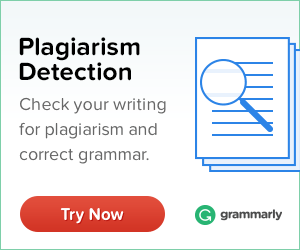 "If it wasn't hard everyone would do it. It's the hard that makes it great."

"Work hard in silence; let success make the noise."

"What you want won't always come easy, but if you work hard and don't give up you will get there."

"You are capable of amazing things."

"The earlier you start working on something, the earlier you will see results."

Do these quotes help motivate you? I sure know they did for me! Now go out there and succeed in your dreams!
My favourite quote out of these is "Do it now. Sometimes 'later' becomes 'never'".
"Do it now. Sometimes 'later' becomes 'never'"
Click To Tweet
What's your favourite quote from this list? If you have any motivational quotes for success, feel free to leave them in the comments.
If you love new posts about self-care, productivity, blogging tips, and other lifestyle posts, then don't forget to subscribe to my newsletter where you can get notified in your email inbox on Fridays (Aussie time). Follow my social media accounts if you haven't already!
If you love this post, share it by pinning it on Pinterest or sharing on Facebook or Twitter. Remember, to check out my related posts below.
~ Ellen