Just a few days ago (by the time I'm writing this post), I stumbled upon Kali from Dose of Simplicity's post A Day In The Life Of A Blogger where she posts about her blogging lifestyle and what she does as an everyday blogger.
This got me thinking about how much of us bloggers are quite different when it comes to working on our sites. It's weird for people to think that "all bloggers do the same thing".
Well clearly depending on their productivity or not, it's a balance between yes and no.
Of course, we actually need steps to creating our post like finding inspiration, writing down titles, researching, planning, writing drafts, editing, making the graphics, another final edit, posting etc.
Really, there are other things bloggers do, like having to focus on their social media, traveling, photo shoots, taking client calls or work/study full-time/part-time or even do freelancing.
But then you got me who just does part-time online school and blogging part-time. I tend to do my online school on Mondays, Tuesday, Wednesdays & Thursdays while blogging on Fridays & Saturdays. So I'm just going to tell you my life on Fridays or Saturdays (sorry to bait yah).
But the point here is, Kali's post gave me the inspiration to do a Day in the Life of a Teenage Blogger. I haven't read another teenager's day in a life as a blogger before (and if there are posts like that, please don't kill me!).
So grab your mug of coffee or tea and let's get right into it!
*Disclosure: This post contains affiliates. I earn a compensation if you buy the product. I only add affiliates that I've tried myself or would prefer to you. Read more Privacy Policy & Disclosure*
8-10AM
I tend to wake up REALLY late (like really) because I don't have a set time schedule (haha lucky me!) But there are times where I wake up at 5-7AM just to get more productivity throughout the day or have to go out later on.
Before I wake up though, I lie there for a few minutes thinking about my life choices or what I need to do for the day.
Once I'm FINALLY awake, I go on my phone and check social media or watch YouTube videos (I'm really OCD about my Watch Later list btw so don't bark at me for going on my phone in the morning!).
Related Posts
Finally, I get up, off my bed and multitask between making breakfast and going to the bathroom.
Once I finish making my favourite morning quickies, Mushroom soup (I sometimes don't even both waiting for my food to finish heating), I come back to my room with the mug and check my emails while watching YouTube as well as sipping my mushroom soup.
11AM – 4PM (Blogging Time!)
Time for blogging! When I blog, I tend to use the Pomodoro Technique (25 mins blogging, 5 mins break) so I can feel more motivated to blog.
If you want to learn how to become more productive while blogging, check out these other posts:
I usually reply to my blog comments or read other blog posts in my Save Later bookmark (it depends on what I feel like doing first).
Time for researching. Not all blogs require doing their research but like my teacher from high school taught me;
Always plan before starting!
Always plan before starting!
Click To Tweet
Depending if I want to or not, I will write a rough draft but usually, I take a break and leave the rough drafts and full editing/scheduling for Saturdays.
Deep clean-up is always last! I don't do this every week but usually twice a month. With this, I tend to edit my blog theme/appearance, clean out the cache, edit my SEO or find more WordPress plugins.
Don't forget, I always need to eat during my longer breaks!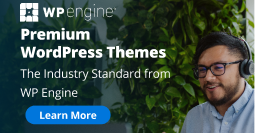 Related Posts
5PM – 12AM (CHILL TIME!)
I always love to fulfill the day by playing pc games on my computer, talking or playing games with my friends or just drawing in general.
Related Posts
I go on my social media for my blogging duties like sharing my posts or communicating.
Then it's time to meditate for 20 mins. Check out this post for self-care apps to use.
Then I end the day off by checking off my to-do list and write what I'm grateful for.
Bed Time
Time for bed! Jk! I always have to YouTube, continue my digital drawing on my tablet or read Webtoon comics just to make me fall asleep or finish the day off.
Related Posts
So that's my day in the life of a teenage blogger (Fridays & Saturday). Again, some days, I don't usually have the same set schedule so it depends whether I'm busy or willing to do it or not.
If you're a blogger, do you share the same set schedule like me?
If you love new posts about self-care, productivity, blogging tips, and other lifestyle posts, then don't forget to subscribe to my newsletter where you can get notified in your email inbox on Fridays (Aussie time). Follow my social media accounts if you haven't already!
If you love this post, share it by pinning it on Pinterest or sharing on Facebook or Twitter. Remember, to check out my related posts below.
~ Ellen