I was on my Facebook just you know, scrolling through my newsfeed while messaging friends and something caught my eye.
It was a photo posted from one of my old classmates from primary school (or elementary for you Americans out there). The feels of primary school hit me so hard so why not share the memories and embarrassing moments with you?
I want to note that these stories will be long so it will be split into two parts. If you want to read the second part of this series, then scroll to the end for the link!
So grab your mug of coffee or tea and let's get right into it!
*Disclosure: This post contains affiliates. I earn a compensation if you buy the product. I only add affiliates that I've tried myself and would prefer to you. Read more Privacy Policy & Disclosure*
"Everyone experience this on their first day right?"
I remember my first day of primary school where I didn't want to leave my mum (I'm pretty sure I'm not the only one who has experienced that, right?).
I used to clutch onto her leg and arm and begged her to stay.
While having the best mum, she stayed for a while until she had to leave.
I was crying so much after she left.
"Yellow is NOT my lucky colour."
There was a time where I couldn't ask the other kids, who were sitting on my table, to pass the can of pencils in my direction.
I was so shy back then and not very talkative, I minded my own business and coloured my whole picture with YELLOW! Yes, my whole entire picture was yellow!
I told the person next to me if she could pass the can of pencils to me, but she ended up giving me a purple pencil. I ended up crying because the other kids weren't sharing the can of pencils.
Recommended Products
"The secret WETTER"
This is going to be embarrassing but I was seriously a WETTER!
Since I was shy, I couldn't ask my teacher if I could go to the toilet. I couldn't hold it in so I ended up wetting my pants. This hasn't happened once btw.
Oh no, what's more embarrassing, is that I use to wet my pants in ASSEMBLY TWICE! Where the whole entire school was, I wetted my pants, right there.
No one knew until the end of the assembly where my art teacher came around to check everyone's pants. Yep, I got caught and had to go to the sick bay and change every single time.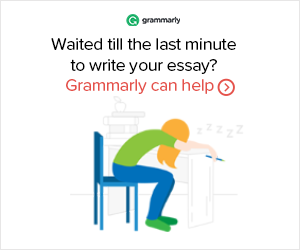 "Are these editable cherry blossoms safe to eat or poison???"
During recess or lunch, my friends and I would go near the front bushes and pick on the flower petals. To my amazement, they were like editable cherry blossoms where it melts on your tongue (if you know what they are called, leave a comment!).
We would always pick these and have them to snack whenever we didn't bring food to school. There was another tree with berries on them and my friends would climb the fence to pick on them and then we would end up snacking on them.
Still, to this day, I don't know if they were even eatable or poisonous.
Recommended Products
"BULLY MOMENTS…"
There was a really mean girl who used to bully a lot of people including me. I use to be her friend and hung out with her and two other girls. The mean girl and the other girl was mean and very sarcastic. I didn't enjoy going to school that much because of them.
One time, I wanted to hang out with the other group of girls who were friendly and smart and the 3 of them would not allow it and pull on my arm.
That was the reason why the mean girl didn't like me.
"She stole my favourite GOLD GEL PEN!!"
She was very obnoxious and bitchy that during a seating arrangement, the teacher had arranged for me to sit next to her. Yes, TO HER! Every time I would go to my seat, I would sit to the opposite. Pretty much I was "sitting on the edge" (haha) so I wouldn't have to be close to her.
She saw a gold gel pen I was using and asked to borrow it. I said no twice but she kept pressuring me. So as a KIND person as I was, I lent it to her.
Till this day, she never gave it back.
Recommended Products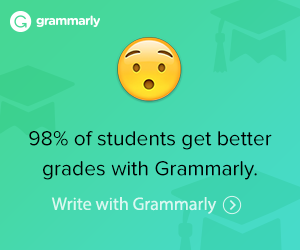 "Prep buddy duo with my bully"
One time, I was away and missed out on being assigned a prep reading buddy. When reading buddies came along, I went to my reading buddy and guess what?
The other reading buddy was my bully.
"I have no idea why she didn't like me."
I had this girl that didn't like me and I didn't like her back. She would always give me this angry glare for some reason.
I don't know why since I didn't do anything to her (maybe it was because she was friends with that popular girl in school what do I know?).
She wouldn't even go near me and I wouldn't go near her.
If we were forced to group, she would give me this continuous glare which gave made me uncomfortable. But once she had a falling out with the popular girl, she became nicer to me.
This is the end of part one.
My question for you is, what was your favourite primary/elementary school moments or your embarrassing moments?
If you love new posts about self-care, productivity, blogging tips, and other lifestyle posts, then don't forget to subscribe to my newsletter where you can get notified in your email inbox on Fridays (Aussie time). Follow my social media accounts if you haven't already!
If you love this post, share it by pinning it on Pinterest or sharing on Facebook or Twitter. Remember, to check out my related posts below.
~ Ellen