Do you ever feel like you're wasting your life away, sticking your face into a screen & not doing something outside the world of technology?
In this society, we're all falling into the world of technology that surrounds us everywhere we go, from the train station, your home or even strangers across the street!
But hey, let's bring back the oldies where kids were playing outside and parents have chats with their friends, drinking a cup of tea. I've collaborated a list of ways (not in order) to stay away from your computer and get you feeling good & refreshed again.
So grab your mug of coffee or tea and let's get right into it!
*Disclosure: This post contains affiliates. I earn a compensation if you buy the product. I only add affiliates that I've tried myself and would prefer to you. Read more Privacy Policy & Disclosure*
Read a Book
Who said books are only for nerds? Enjoying a really good novel can give your imagination a great boost in creativity and intelligence.
There are so many books out there to match your own personal liking. I've found different ways to explore and find my own personal likings from romance and wellbeing books to horror & mystery (I know. Crazy! They don't even match!). I love reading books from time to time to get away from reality.
You don't even need the internet to read a book! You can literally read a book anywhere and at any time. Just head down to your local library and borrow a book, no need to pay at any cost except for your library card.
Related Posts
Recommended Products
Take a Stroll around your Neighbourhood
Get your bottom out there and explore what's going in the real world. Get some vitamin D while you're at it and meet people that live by you that you never met before.
It's especially a great way to exercise (I really need to lose this belly fat!).
Related Posts
Recommended Products
Cook something New
Why not try out a new recipe? Bake something to make your house smelling like the inside of a bakery.
You'll feel accomplished after the finishing touches are revealed. (You better get a snap of that achievement aftermatch!)
And better yet, you get to eat the yummy goodness!
Recommended Products
Spend Quality time with your Family
Family is VERY important and you know what they say, you only live once. Why not spend that one time in a lifetime with them?
Family is VERY important. Don't take them for granted!
Click To Tweet
I do of course spend time with my fam when I'm not working on my blog, doing school or drawing.
My family is pretty much everything I am grateful for (so don't take them for granted!)
Without them, I wouldn't have a roof for me to stay under, cook delicious food and love.
Hang Out
Have some fun with your friends. Have a chill out day and gossip what you've been up to relieves the stress that builds up for the week. You might be bursting out laughing the next thing you know!
But better yet, you feel so much better socialising with other people. I do it on a day to day basic practically.
Go Shopping
Don't you feel happy when you buy something?
I do! Literally, I'm always in need of new stationaries & all the delightful planners.
You can purchase some awesome stationaries and planners at Erin Condren if you're looking for something feminine and near.
Go on a shopping spree (but don't waste all your money!)
Even if you don't have cash and credit card in hand, look around and try everything on.
Recommended Products
Declutter
Did you just say declutter? Yes. Yes, I did. Did you clean your room? Yes.
Doing housework actually makes your house seem cleaner and you don't need to worry about all the dirty dishes in the sink or the dirty laundry.
Actually, by organising your desk, you relieve stress and feel your mood lift. It happens to me!
Not just physically. You can also declutter your desktop and phone too!
Eat at a Restaurant ALONE
Eating alone in a restaurant is not something you see every day (rarely) but get out of your comfort zone.
It might actually make you feel happy and full of confidence afterward which is totally worth it.
Go to a Museum
Look at the art & history around you. You might actually see something interesting you really like. Or even admire it!
It's great to respond and recognize the precious things that have been created in history and a great way to boost your own creativity as well.
Go to the GYM
Remember that time you lie in bed and saw something on Instagram that made you feel jealous or envy on that person's body?
Get your butt off that couch and stop complaining of wishing for that body! You can make that wish come true by actually hitting the gym instead of procrastinating and munching of chips.
I hope you don't feel that way all that time. I did a post on. Check it out here.
Recommended Products
Go to a Spa
Spa always makes stress and pain go away. It also makes your skin 10 times smoother which is a yes on my list!
Spend time alone or with your close mates. Also, you gotta try out the mud bath! (I felt like a pig getting a bath the last time I was in a mud bath in Vietnam eek!)
Related Posts
Paint or Draw
Remember those time when you doodled in class back in high school because you were bored? Or the time you had to colour your picture all in yellow? Well, now you get to have any time to draw or paint something or anything.
Don't worry if yours looks well… bad. Have fun and learn from your mistakes. You don't always succeed on the first try- unless you were born with artistic talent.
I'm pretty sure you've seen them everywhere, right? If not, it's like a meditation that focuses on colouring in patterns. It's like being a kid all over again.
There are definitely other ways to draw, like adult colouring books. You can always buy them online. Or buy them cheaply at Booktopia with 80% your purchase! One of my favourites is Secret Garden – An Inky Treasure Hunt and Colouring Book.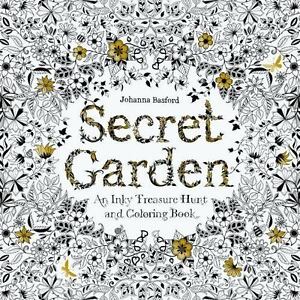 Related Posts
Recommended Products
Write a Letter to a Friend or a Past/future Letter to Yourself
Your friends will be amazed when they open their letterboxes to find a well-written letter by the one and truely. Go back and time travel from history!
Or even write a letter to your past self and even write it to your future self! I wrote one for my past self in my private journal a while back. Why not write a letter to an ex that they will never read?
Recommended Products
Do a Puzzle
I mean, it might take a long time to complete it or make you frustrated once you figured out there is one piece missing. It helps pass the time though!
Sometimes, when we do puzzles and concentrate while having fun, time passes fast and we don't even know it! And, there are so many puzzles out there to choose from!
And once you're done with it, why not do it again? (Not.)
Recommended Products
Start a Garden (or even a small one in your kitchen)
Want roses in your backyard? or even an apple tree? Why not make a garden and grow your own organic vegetables. Even a small one in your kitchen will make your home feel Pinterest like.
Maybe even decorate your garden to make it look like it's Christmas all over again? or just to make it look beautiful at night.
Recommended Products
Re-decorate or Re-arrange your Place
Redecorating/arranging is an awesome and feel-good way to spruce up your life and feel like sweet ol' home.
Turn your place into something you feel comfortable in your own home. You can always decorate is any way you like based on your personality or what you like.
For me, I like to keep my room minimalistic but have a little creative side just to keep me motivated!
Or another way is to check out Pinterest and find new inspiration on how to turn your boring house into something pretty! (Before you take the technology rest that is.)
Related Posts
Recommended Products
Write a Story
Feel like writing or typing up a story that's been stuck in your brain? Why not do this! Let go of your creative instincts.
Write anything that comes to your mind. Plan it out on paper. You might never know what your creativity can come up with.
Share it with friends, family or even write a novel on a free story site called Wattpad. I'm glad my friends showed me about this site when I was in high school. I would go on it all the time because I love reading other people's stories and how it would distract me from my personal life and school life.
Take a Warm Bath
Nothing more like soaking in a relaxing, warm bath. Put some music on, light up a scented candle, grab a pillow and book because you'll need that! Even better if you have bath bombs!
I love using bath bombs. It would always interest me how beautiful it turns when touched into the water, spread out and sizzle as well as relaxing.
Recommended Products
Go Explore for a Day or Two
Take a weekend and go on a quick journey outside your home. Go exploring in a forest or go on a cruise. Whatever "floats your boat". (Get it? Haha I'm not funny ok.)
Learn Something New
You don't have to be young to study. Anyone at any age can. Go back and reverse things you learned back in elementary and high school. Teach yourself something that you always wanted to educate yourself in but haven't got the time.
I like to learn about subjects that I currently am not learning in school atm like Business, SEO, Graphic Design and more at Lynda.com. Sign up now for a 30-day FREE trial.
Another awesome site to learn from is CreativeLive. You can learn pretty much anything such as photography, business, graphic design, music and many more. Learn now!
Conclusion
Do you have any activities that get you off your electronics and into reality? Let me know in the comments below.
If you love new posts about self-care, productivity, blogging tips, and other lifestyle posts, then don't forget to subscribe to my newsletter where you can get notified in your email inbox on Fridays (Aussie time). Follow my social media accounts if you haven't already!
If you love this post, share it by pinning it on Pinterest or sharing on Facebook or Twitter. Remember, to check out my related posts below.
~ Ellen