Do you know what's funny? When I was starting out Pinterest, I didn't know that Pinterest Groups even existed until a year later! If I knew it earlier, then I wouldn't be getting constant traffic from these awesome groups.
If you're new or you're already a fellow Pinterest expert, you can definitely try joining these Pinterest Groups by emailing them through the email in the board's description bio or messaging the owner of the board.
Butttt, there are expectations when trying to be a collaborate in the group.
You MUST follow the board and the owner of the board. If not, then you won't be accepted.
You NEED to follow the rules or you'll get kicked out.
You MUST not spam the group board and post your pins the recommended amount of pins that they advise you to pin.
And some groups highly DON'T RECOMMEND over 13+ pins such as something with nudity, drugs etc.
And it is RECOMMENDED to share some pins in the group board, not just your own.
So grab your mug of coffee or tea and let's get right into it!
*Disclosure: This post contains affiliates. I earn a compensation if you buy the product. I only add affiliates that I've tried myself or would prefer to you. Read more Privacy Policy & Disclosure*
List Update 28 March 2019
Over 10k followers
Top Blogs – Pinterest Viral Board
POST YOUR BLOG! Bloggers promote here
Female Bloggers Free for All
✿ Pin Your Best Pins ✿
Share All Your Pins (Group Board – No Limit)
Inspired and Mindful Living (Group Board)
bloggers & blogs✨
Top Bloggers (Group Board)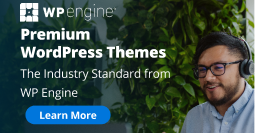 Over 1k followers
Mostly Blogging Group Board
The Best of Lifestyle & Blogging
SHARE YOUR PINS (GROUP BOARD)
Recent Blog Post
INTENTIONAL LIVING
Awesome Bloggers – Collaboration Board
LADIES BLOG FOR BUSINESS
Continuous Pins
Bloggers Promotion Board
Lifestyle Bloggers (Group Board)
Blogs of Pinterest
Great Bloggers
Fabulous Blogging
Those are my few boards that I recommend when wanting to get all those fast repins and traffic.
If you got some suggested Pinterest Group boards, then definitely link them in the comments! Oh yeah, don't forget to share to let others know about these Group Boards by sharing this post.
If you love new posts about self-care, productivity, blogging tips, and other lifestyle posts, then don't forget to subscribe to my newsletter where you can get notified in your email inbox on Fridays (Aussie time). Follow my social media accounts if you haven't already!
If you love this post, share it by pinning it on Pinterest or sharing on Facebook or Twitter. Remember, to check out my related posts below.
~ Ellen