Such a weird topic right? I know I know, this is something personal but I must really tell you guys why I don't reply to comments (or late replies in general) and really, I just want to be real with you for a moment.
There are plenty of reasons why I don't reply back. Even text from my friends that I end up reading it and ghosting them. I get bad anxiety nowadays due to hectic things in my life that I can't get rid of or that they're there for a reason.
And NO, this is in no way of me making excuses. It may sound like a silly excuse to you but I just wanted to let you know that I don't HATE EVERYONE and I'm not an ANTI-SOCIAL FREAK (ok the last part is kind of true). These are just my real reasonings so don't get mad at me!
So grab your mug of coffee or tea and let's get right into it!
*Disclosure: This post contains affiliates. I earn a compensation if you buy the product. I only add affiliates that I've tried myself or would prefer to you. Read more Privacy Policy & Disclosure*
School and Life in general
School is really hectic for me lately. I've got half a year left to complete it and then do an exam to get my ATAR score (an ATAR score is how you can get into university).
So I gotta put my importance more on my school rather than anything else that I need to do (art, blogging, my store etc).
The teachers usually stack up a whole lot of things to learn and homework to do that has to be all completed within a WEEK! And that is why I tend to stress out a lot or end up finishing the work till 11 PM before it's due the next day.
Related Posts
I know, I know, some of you guys out there have more important and hectic things in your life like taking care of your children, answering important phone calls, taking care of your business etc. But for me, it's simply because my parents want me to have a good life rather than the life they had when they immigrated here from Vietnam to Australia.
That is why I'm working hard to get good grades and a good score to get into a good university. The best thing about my parents is that they support me in whatever I do.
The only best time I can focus on my blog and other things is when I finish all the schoolwork and don't have to do anything during the week (wooo free time!)
Overwhelmed
Yes, the thing is, I get overwhelmed easily with social media (surprise, surprise). It really hits hard when I go on my phone and see a buzz full of notification from Instagram and Facebook so I completely shut down and end up avoiding it. Same goes when I review this week's schoolwork.
When I first started blogging, I didn't know social media existed until later on. Oh, how I realised how important social media is when it comes to blogging.
Related Posts
Being in the "fight-or-flight" moment when it comes to looking at the stream of comments coming through is like standing in the middle of a huge crowd with social anxiety (yes that has happened to me before).
It's tough and in the end, I always end up in "flight" mode in order to avoid it. But now, I started to realise that there is no point in trying to be scared for your life. In order to get what you want, you need to say it and do it.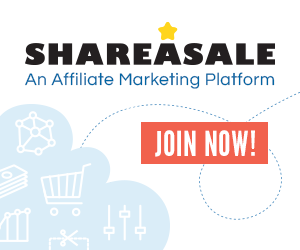 The Feedbacks
Lately, I've been posting (not often) but I've been avoiding the feedback that might come back to me. I know that because you're sharing your life on the internet, you're gonna get a lot of people who are going to love you or hate you.
Hate is the one I'm most worried about.
I've watched plenty of YouTubers react to their hate comments on their past videos and sure, they may look like they don't really give two ships at all but the tone in their voice sounds like they might be affected by it.
To be honest, I'm pretty sensitive when it comes to hate. I've received a lot of hate growing up and people swearing at me all the time on a video game or people criticising me about my artworks that I post online.
Related Posts
However, they are different compared to blogging. With the hate and shouting on video games, they blaming me for playing badly or triggered because I'm a girl playing a video game (wtf? It's still happening in 2018??).
But, I am aware that this doesn't affect me because they don't really know me behind the screen and because I'll never see them again.
Art, I do think criticism on my artwork helps me improve my drawings. My teachers do that a lot and I kind of feel anxious but at the same time, if you want to improve, you got to be criticised.
I haven't got a single hate on my blog comments (you guys are wonderful) but if it does reach a huge number of readers, that's when it's gonna spike my anxiety.
Sometimes, I don't know how to reply to comments in general
It takes me a few 5-20 mins or so to figure out what to reply back. I'm not good with social interactions or how to reply to lovely comments.
What I most fear is, if I reply to someone on Instagram that I haven't replied to for 4 weeks+, then they're probably going to think "why is she replying to this now?" So I don't want to spam replies back and fill up their notification. Hence why I don't reply to comments on IG.
Another one example is when I was on my drawing IG account, one person asked in the comment if I wanted to draw for them. I personally rather have them message me for commissions rather than a comment because usually, they get lost.
Related Posts
Anyways, so when I saw that message, my anxiety hit me. All I thought was "how do I reply back? I want to draw for them but I don't want to be rude because I know I don't have that much time in my life to draw for others." So, I went into flight mode and swiped off the notification. I may be sounding like a dog for doing that but that's what happens when my anxiety is getting the best of me.
Now you know why I don't reply the comments as quickly as I can. I have school to deal with, I get overwhelmed and anxious easily, I'm scared of bad feedbacks and sometimes, I don't know how to reply.
But, I baited you into learning a life lesson here (haHAA!) And that's when people hate on you, they're doing it because they may be having a bad day or a personal issue in their life. Criticism is what makes you grow as a human being.
If anything, I love to comment on other people's blog post rather than reply to my own. It's weird, isn't it?
If you love new posts about self-care, productivity, blogging tips, and other lifestyle posts, then don't forget to subscribe to my newsletter where you can get notified in your email inbox on Fridays (Aussie time). Follow my social media accounts if you haven't already!
If you love this post, share it by pinning it on Pinterest or sharing on Facebook or Twitter. Remember, to check out my related posts below.
~ Ellen