Tailwind has really UP their game when they revamped their "Tailwind Instagram" tool. Not going to lie it's smooth, compact and has everything you need to start off your business on Instagram.
For those who are already using Tailwind Instagram, this is one of the best times for you to try out this new feature. You can do this by enabling it from your dashboard on the top banner (desktop users).
In this post, I'll share with you new features such as content plant, visual planning and much more that have been implemented to the new 2020 Tailwind Instagram version 2.0.
So grab your mug of coffee or tea and let's get right into it!
---
*Disclosure: This post contains sponsorship products. I earn compensation if you buy the product. I only add affiliates that I've tried myself or would prefer to you. Read more Privacy Policy & Disclosure*
---
Here's a video preview of how Tailwind Instagram will benefit you (old way vs new way).
So once you've clicked the banner above you'll be transferred to the new dashboard. 
It should show a pop-up like this:
And if you don't wish to use the new one, you'll be able to revert back to the old one.
So let's get straight right into the new features!
Content Plans
Uhh, what is it? Ok, well we all know we have those days where we have nothing to post on Instagram (I can totally 100% relate). With this tool, it helps you find different ideas on what to post. 
This is pretty much like a template for you so that you get an idea for what future post you want to schedule.
It gives you:
Themes

Prompts

Example posts
The colour-coded plan allows you to organise your post in a more neat and consistent way. I haven't been really consistent with Instagram lately since the quarantine but it may be beneficial once I'm able to go out and take good pics!
How to Find It
Under "Your Grid", you should be able to find "Set Up Content Plan".
You'll be sent to "Your Personalized Content Plan for Growth" which pops up a wizard to help generate your plan.
You are then sent to choose your "new post type" for each day of the week and time. It's not shown in the screenshot but you can actually create your own custom ones if you scroll down.
It would look like this on your grid once you're done customising your content plan.
Visual Planning
You'll be able to choose what you want your Instagram feed to look like visually instead of focusing on the text. I mean, we are living in a digital modern world after all!
Drag-and-Drop Scheduling
If you don't like where the post is scheduled, you're able to drag and drop it to another queue. That way you're able to organise your post just the way you want it to be.
They still have some of your favourite Smart Instagram Assistant tools like 
Tailwind's Smart Schedule: helps pick the best time for you to post based on when your audience is best engaged.
Hashtag Finder & Hidden Hashtags: Instead of going on separate sites to find the best hashtags, Tailwind helps find the right ones for you based on your post.
Smart.bio: an auto-updating bio link tool which helps drive traffic from your IG post. 
Unsplash integration
Remember when I said I have nothing to post because I'm stuck inside all day? Well, now you're able to post something with the help of Tailwind! They offer loads of free stock images to schedule for your IG feed. When was this when I needed it the most?
How to Use It
You can find this by clicking on "Choose Free Stock Photo".
Then you can search whatever pics you want. Once you've picked a post (or multiples), click on "Upload as Draft".
You should be able to see your images in your draft and edit it with their Smart Instagram Assistant tools.
There are a ton more features that you're able to use Tailwind Instagram for such as:
Being able to save hashtag lists

Hide hashtags in the first comment. Click here to read my post on it.

Tag IG users and the locations

Schedule your videos

Schedule your IG stories

Be able to crop photos

Batch scheduling your posts

Re-gram you Instagram posts

Check on your profile analytics

Post inspector

Summary email reports

Add Multiple IG accounts

Invite any teammates (useful for businesses, virtual assistance, brands and more)

Synced mobile and desktop apps (they released the Android app recently woo!)
Lastly, they're 100% partnered with Pinterest and Instagram. 
So are you up for it? Try it now using a free trial of Tailwind Instagram for up to 30 scheduled Instagram posts! No monthly 30 day trials (phew). Click the link here or click on the banner below.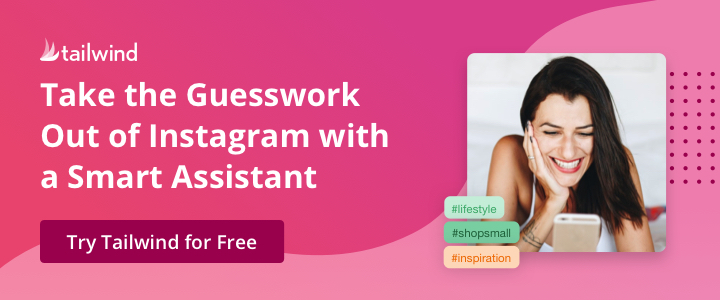 If you love new posts about self-care, productivity, blogging tips, and other lifestyle posts, then don't forget to follow my social media accounts if you haven't already!
If you love this post, share it by pinning it on Pinterest or sharing on Facebook or Twitter. And subscribe to email newsletters.