I never thought I'll be writing this but here I am, writing on "why I dropped out of my business course". You're probably thinking that I'm a "drop out" or that I'm INSANE for getting out of a course that could lead me to LOTS of job opportunities in the future.
Before you get your knots tied in a bun, let me exclaim a few things. This isn't the FIRST time I dropped out of school. Another funny thing is, I've been jokingly talking about "dropping out of uni" for ages and here I am, already doing it (well, not really).
Let's get back to "business". University isn't like high school. You can do university no matter how old you are. I had a 33-year-old (who is a mother of 2) in my business course.
Do you think I really care about age? As a matter of fact, no. No matter what race, beliefs, age, gender you are, you are still entitled to getting a degree/bachelor in what course you want.
Anyways, let me list some points down for you. I'll explain what I did in all honesty.
So grab your mug of coffee or tea and let's get right into it!
*Disclosure: This post contains affiliates. I earn a compensation if you buy the product. I only add affiliates that I've tried myself and would prefer to you. Read more Privacy Policy & Disclosure*
1. Backstory
A little bit of backstory here. When I was in Year 11 of my online school years, I studied Psychology during my spare time.
I wanted to become a psychologist and work in a psychiatric/mental hospital (you know, like Harley Quinn?) or work 1 on 1 with patients who have mental illnesses like depression, anxiety, etc.
My idiocy didn't compare the two words of "psychologist" (which I wanted to do) and a "psychiatrist". You had to go to MEDICAL school or a PhD in order to become a psychiatrist. So, I gave up on studying psych because I thought I had to go to medical school (which I didn't).
After graduating from high school, I really wanted to become a full-time blogger (and still do). But I didn't know which university course I should go to.
I know plenty of bloggers who do other jobs like social media marketing, entrepreneur (building their own business), making their own products like ebooks, courses, and so on. It really made me think "maybe I should do business courses since it's related to blogging". I also wanted to be MY OWN BOSS! So that's what I did.
I applied to business with no knowledge of the majors and minors nor any knowledge in business because I only studied Media, Visual Communication Designs and Art at online school.
Related Posts
Recommended Products
2. My Problem Now
Moving on to now, I didn't know whether or not it was right for me. I didn't know whether doing university was right for me either.
So during my first or second day of business classes, I was at stake. My knowledge of business was so low that I had no idea what I was getting myself into. My interest fell flat and those practice tests they made you do in the first week of class was horrible!
That's when I figured out that a woman (she's one of the older people in my class) was doing psychology/business. I stopped to think "why didn't I know about this?". (Well, Ell, that's because you didn't bother doing any research on the courses before you got yourself into this).
After that second day of class, I was literally depressed (and also tired). I didn't want to study business for the rest of my university life! With that, I did my research on a bachelor degree in Psychologist studies and simply applied. I even poured my heart into the statement just so I can get into that course in April.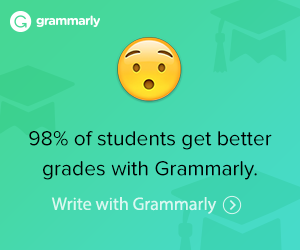 3. Why I wanted to do Psychology
You may think "Psychology is going to be tough. What's in it for you? Why are you doing this major?" Well, let me just give you a few things why I want to do psychology.
As you can tell from my blog, I've been writing about mental health and self-care since I transferred this blog to self-hosting. I started writing about those topics since 2017. Now it's 2019 and I'M STILL writing about wellbeing and mental health.
I like helping and listening to people's problems or issues. I've been like this since the day I started high school. I would listen to their problems (yes, I even remind them to "spill every single bean") and I would always try to give the best advice possible (I'm no therapist).
Sometimes, when something is serious, I highly recommend they go to an actual therapy or doctors. There were times when I helped friends from trying to end their lives.
I had a few dream jobs in this major. As I mentioned, I wanted to work in a psychiatric/mental hospital. Other times, I wanted to work or volunteer at a suicide hotline.
Mostly I just want to work with as a psychologist to help with mental behaviour.
I'm actually glad it was a break day from my courses today. I withdraw from that business course/units, did a live chat with my university staff and had my questions answered. And did some calls as well but you get the point.
Recommended Products
So what's next for me?
At the moment, I think I'll call it my gap year until I know if I get accepted (or not) to Psychology studies course in April. I've been meaning to have a gap year (even if it's just for 2-3 months).
Update: I just got accepted/offered to my course in Psychology Studies! Only after 5 days of withdrawing from my business course. But my classes will start in April.
My main plans, for now, is to focus on blogging and find a part-time or casual job.
Related Posts
Here's my advice if you want to drop out of university or trade courses:
And you know, I actually kind of feel relieved that I dropped out of this business course.
So what's your opinion on dropping out of school? Have you (yourself) dropped out before? If you did, did you find your path to success?
Recommended Products
If you love new posts about self-care, productivity, blogging tips, and other lifestyle posts, then don't forget to subscribe to my newsletter where you can get notified in your email inbox on Fridays (Aussie time). Follow my social media accounts if you haven't already!
If you love this post, share it by pinning it on Pinterest or sharing on Facebook or Twitter. Remember, to check out my related posts below.
~ Ellen