Overcoming the 'Blogger Fails' Syndrome
Have you ever experience blogger fails? Ok, I'm definitely sure that you have experienced it at least once in your blogging life.
What do you consider 'blogger fails'? This could be using the wrong marketing strategy for your blog, grammar errors from older posts or literally just looking back at old cringe-worthy posts.
I started my first blog back somewhere between 2013-2015 (considering that THIS is not my first blog).
I want to talk about my first blogger fails because it's like talking about how I started blogging, my failures as a blogger and how I went on to make this blog and stick with it.
So grab your mug of coffee or tea and let's get right into it!
*Disclosure: This post contains affiliates. I earn a compensation if you buy the product. I only add affiliates that I've tried myself or would prefer to you. Read more Privacy Policy & Disclosure*
High School Online Diary
My blogger fails started when I was only a pubescent starting out high school. You know, those teens in high school who start puberty and have a lot of mentality with growing up, friendships, relationships and everything else. I was one of them.
I was those types who wanted my high school life to be the "best high school life ever" (surely enough that didn't happen haha),. That's how I ended up creating my first ever blog with Weebly.
Just out of the bat, I started a blog just to journal down my experiences, feelings, negative thoughts and dramatic teen life because well, life in high school was pretty much full of drama and of course, issues with friendships and mental health.
Friendship wasn't easy...
"Why can't you tell your friends about your thoughts?" you might be asking. The thing was my group of friends at the time, we weren't really close.
We just hung out because we went to the same primary school and because they always hanged out with guys. There's nothing wrong with hanging out with guys! I do have many guy friends than girl-friends but literally, they were hanging out with nearly every guy in my whole classroom. No privacy is there?
Another thing is, I'm a very introverted and private person so I always kept my real feelings and emotions inside and have a mask on as a happy and humorous person on the outside (that's when I started developing depression, anxiety etc).
Related Posts
How I came upon Weebly
Now, I don't remember where I found out about blogging but I did start up my first blog for free using Weebly. I'm pretty sure I typed in "blog" in the Google search bar and Weebly came up first on the search engine.
Didn't know what WordPress or Blogger (Blogspot at the time) was nor did I understand the term "niche" or social sharing. Oh my goodness, if it was still up, I would have shown you the horrible layout of that blog. Utterly terrifying!!
Related Posts
Anyways, I used my online blog as a private journal for myself, just typing down whatever I felt like. It's not private when I was sharing my pc in the living room, is it?
Yes, of course, we didn't have those Wi-Fi adaptors those days so we had to use Ethernet cables to connect both my pc and my brother's pc to the internet router. But my brother was always out hanging out with his friends so it doesn't really matter anyway and my parents were working.
I was having a great time, writing down my life on a post every day until I came to the conclusion that I wanted to connect to other bloggers in the same situation as me. So I waited and continue writing a post, hoping I would get at least ONE person reading.
Sadly, that one person is me who views these post. Yes, of course, there were social sites like Facebook, Twitter but I didn't want anyone I know in real life reading my personal life nor did I know how to use Twitter.
Over a few weeks, I decided that I didn't want to blog anymore because one, no random stranger was reading my blog posts, two I had no one to connect to and three, it was using up my homework time.
Related Posts
I stopped then after, deleted the blog and all those posts. That's when I stumbled upon online multiplayer video games where I got to connect with other gamers and created friendships.
A few years and I wanted to start a new blog (not this one). So my second blog, which again didn't turn out well. Again, I used Weebly to host my free online blog.
Next thing I knew, I gave up because I wasn't getting any readers who I could connect with! I did the same thing by consistent writing and no sharing. So I left it like a pile of old clothes and never touched it for another few years.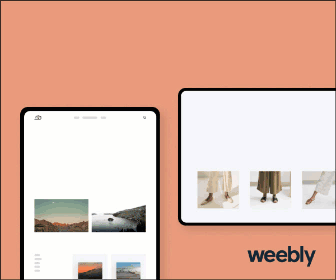 Years Later...
With those few years going back, I wanted to see how my second blog was going. I wanted to read what my old young teenage-self was going through and what she wrote about those dramas. But apparently, my site was closed down due to inactivity. It's fine though.
Throughout those years, I've learned a few lessons to myself when creating a blog. That was if you want readers you need to SHARE, focus on SEO and build a community.
Here we are now, this blog I have now has been through so much and so little, ups and downs, successes and failures. Created on 2016 November and it's still going strong as well as rising high and gaining so much traction and connections that I am so happy to finally gain after those two failed blogs.
But you know what? We all can't be a pro when we start out as a newbie. Mistakes happen and if I didn't start out my two old blogs, then I wouldn't have experienced what it was like to blog as a hobby. If you kept going and become passionate about your goals, you'll be able to get there!
My advice is, if you're really passionate about something, you should restart and try again. We all need to start somewhere and even if we make mistakes or don't get readers/viewers, don't feel ashamed. Try out different ways to conquer those mistakes.
Conclusion
Learn from my advice and start improving your blog with the quick tips I shared with you. Do you have blogger fails syndrome? Or tips you want to share with small content creators?
If you love new posts about self-care, productivity, blogging tips, and other lifestyle posts, then don't forget to subscribe to my newsletter where you can get notified in your email inbox on Fridays (Aussie time). Follow my social media accounts if you haven't already!
If you love this post, share it by pinning it on Pinterest or sharing on Facebook or Twitter. Remember, to check out my related posts below.
~ Ellen
You can share this story by using your social accounts: